Are you a Landlord or Estate Agent?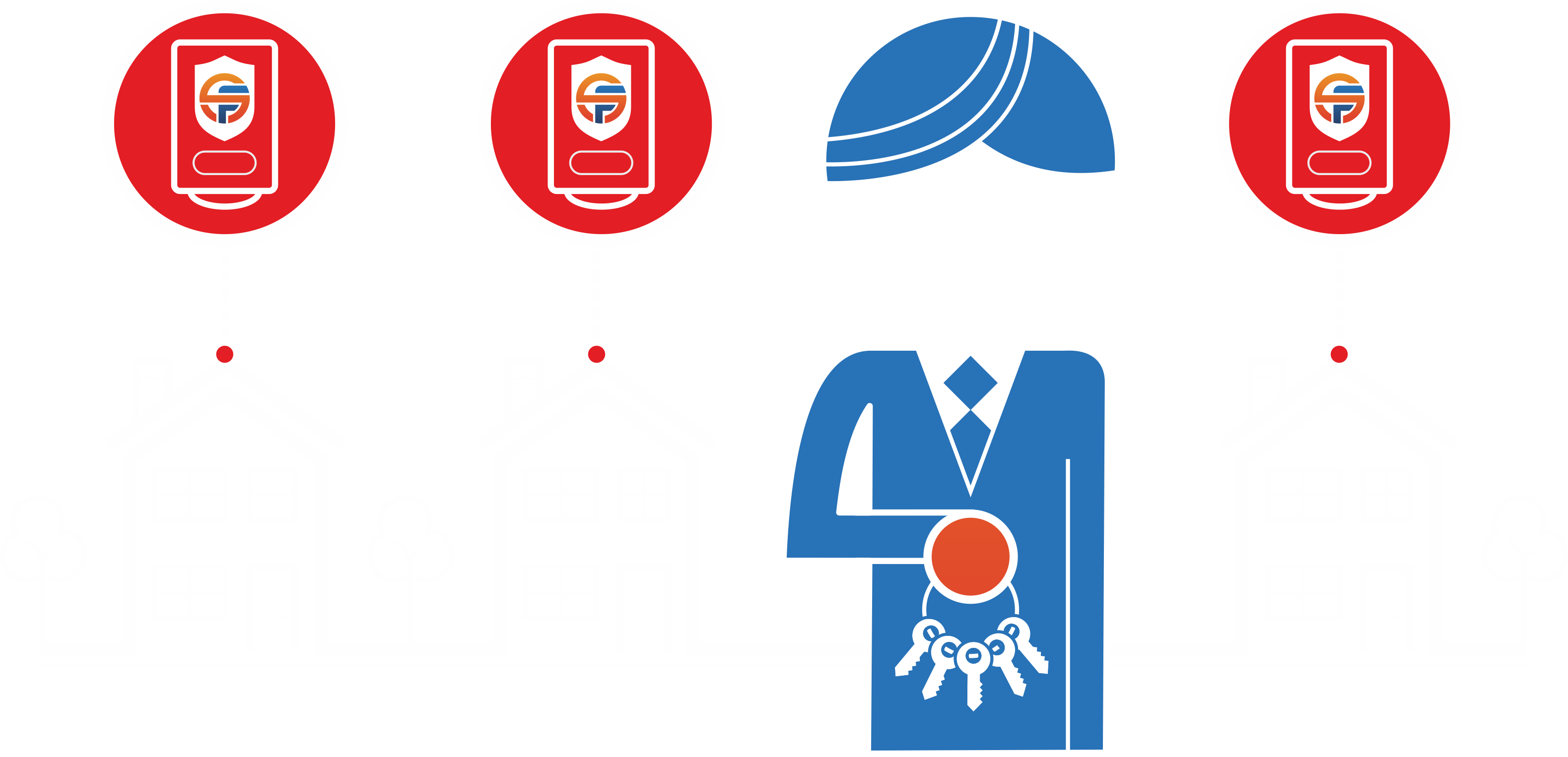 With affordable pricing and a responsive service – we are your go-to heating company.
Our team of expert gas and heating engineers are on hand to help you ensure that your properties are toasty and your water piping hot. Offering high quality service and great value for money.
If you are a landlord a healthy boiler is important to keep your tenants happy, remain compliant and maintain the warranty on your investment. Our tailored boiler maintenance packages are the ideal solution for regular boiler services and additional cover for parts and labour. Our packages can be tailored to suit your requirements.
Or if you are an estate agent looking for boiler maintenance packages to cover several properties – we can help. Our boiler maintenance packages can be tailored to suit your requirements. Our service also includes tracked engineer visits and reminders which can be sent to the tenant to ensure engineer visits are not missed. We also send out a notification as soon as our work has been carried out and is complete – allowing for great communication to both landlords and tenants.
We can also offer one off visits, emergency break down call out and repairs and maintenance.
Boiler repair and upgrades
Combi boiler repairs and upgrades
Central heating repair and upgrades
Radiator repair and replacement
Why not consider taking out our boiler maintenance plan and enjoy the peace of mind of guaranteed cover?
As a landlord you will appreciate the benefit of having a healthy boiler within your property. Break downs can be expensive and frustrating for both you and your tenant. Let us help take away the expense and stress before it begins with our landlord boiler maintenance plans.
Our landlord boiler maintenance plans are designed to offer you cover for any breakdown, services or parts and help spread the cost over monthly direct debit payments whilst offering the peace of mind that you are covered.
We offer boiler maintenance plans at various levels making it an affordable solution for your boiler maintenance requirements.
Why not join the 1000's of satisfied customers using and ensure the welfare of your boiler by taking out a boiler maintenance plan with us today?
Once signed up our dedicated team will be available to offer help and support. You will receive priority response times and the benefits of your package as noted below.
Would you like to cover multiple properties? No problem, simply complete our quick landlord maintenance plan guide and we will offer you a tailored package to suit your requirements.
We offer up to 20% off our maintenance plans!
Fill in the details below to get a tailored quote.
This is what makes us different. We invested in a system that allows you, the customer to:
View, comment and accept quotes
View Invoices & print paperwork
All you need is an email address. Our system will automatically email you at every stage of your job!
Want to go a step further? With a full log in, you can:
Add your own properties, create your own jobs and view the status of any job
See all your history at all times
Complete jobs and let us know not to attend
You don't need to wait by a phone for an update. We believe that communication and transparency are key and we want to work in partnership with you. We will need to set you up first though – please give us a call!
*Exclusions apply to damage caused by sludge, poor maintenance and/or failure to rectify a situation we have advised of. Full T&C's are HERE
Direct Debit Payments will be requested on the 1st of each calendar month

Selected postcodes only (East Anglia)

Domestic properties on Gas on LPG only

We will contact you if there is an issue

By purchasing, you are agreeing to a contract period of 12 months, that will renew until cancelled